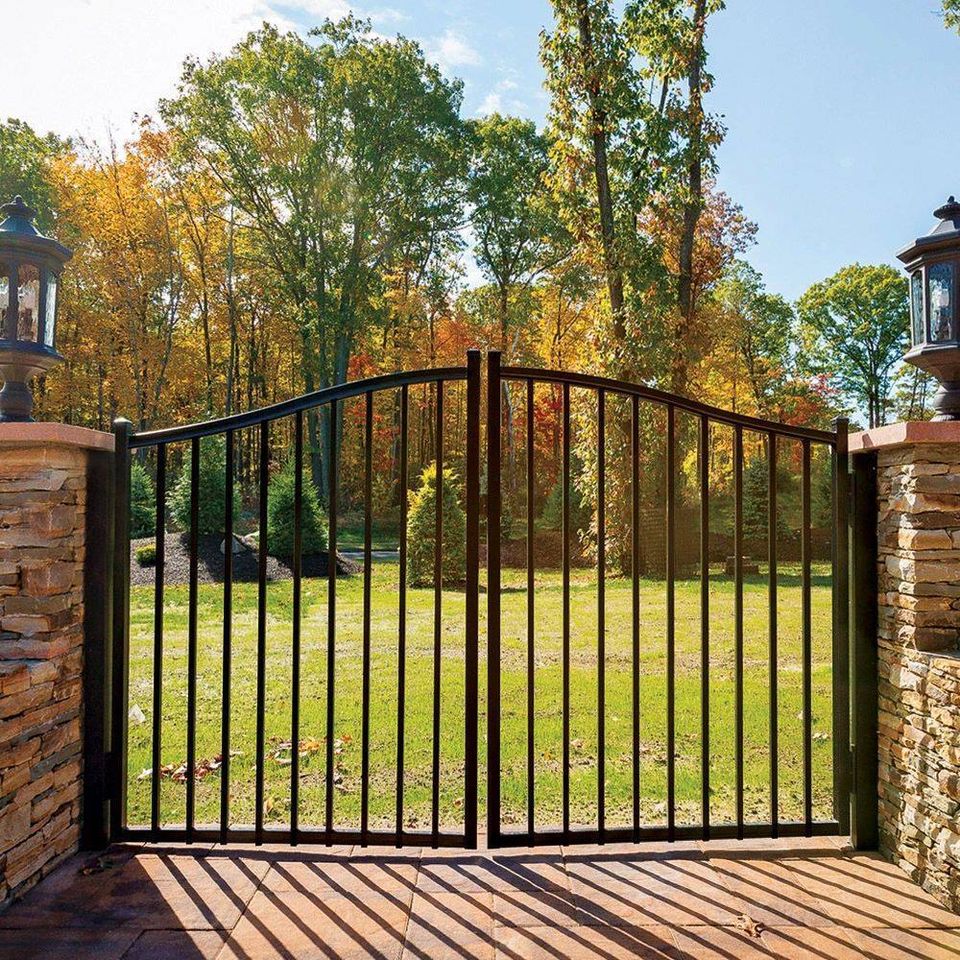 Wrought Iron Pros and Cons
Wrought iron is one of the strongest fencing materials available on the market today. It makes excellent security fences and gates, because it is difficult to climb or break. Despite its strength, wrought iron can be shaped into a variety of forms, and is frequently used in custom designs. Check out our photo
gallery
to see for yourself!

Wrought iron fences and gates are extremely sturdy and it requires a lot of effort to produce, which means it comes at a higher price. If you are hiring it out to fencing contractors, it can also be more expensive to install.

If not properly painted or sealed regularly, a wrought iron fence will rust. Because paint and sealants tend to chip when exposed to Nampa's extreme temperature changes, sun, wind, rain, and snow, you have to stay on top of it in order to prevent corrosion. Thus, it can be higher maintenance than other materials.